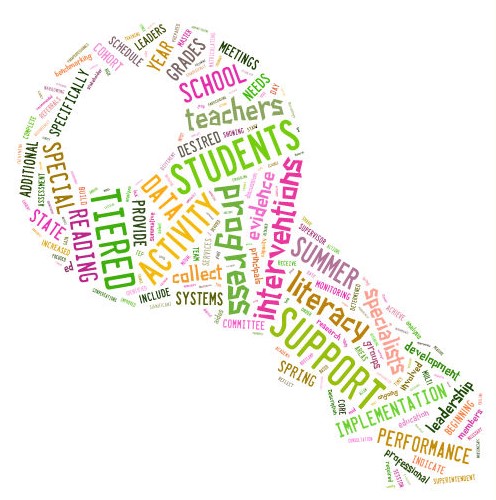 Beginning with the 2015-2016 school year, the Lakeland School District began a strategic implementation of a literacy-focused Response to Intervention (RTI) model, in the elementary grades. In 2015-2016 we began our implementation in grades K-1, and in 2016-2017, we are adding grade 2 to this model. Grades 3-6 will be added in successive years.
What is RTI?
Response to Intervention (RtI) is a multi-tiered approach to provide individualized interventions/enrichment based on student's needs. Student progress is closely monitored at each stage of intervention to determine the need for further research-based instruction and/or intervention in general education.
Tier 1 (Core Literacy Program):
All students in Tier 1 receive 90 minutes of high-quality, scientifically based instruction, differentiated to meet their needs, and are screened on a periodic basis to identify learners who need additional support or enrichment.
Tier 2:
Tier 2, or "Chief Time," is an additional 30 minutes for all students focused on literacy. Students identified as below benchmark by the universal screener, are provided with specific interventions matched to their needs during this time, to close the skill gap. Student progress is monitored bi-weekly to track performance. Students who meet or exceed benchmark, will receive enrichment and/or targeted instruction to enhance academic performance.
Tier 3:
At this level, select students identified with serious skill deficits, receive an additional 30 minutes per day for more intensive interventions that target those skill deficits. Student progress is monitored on a weekly basis to gauge effectiveness of applied strategic interventions.
This is a fluid process. Students will move through tiers as progress is made.